Remember back in the good old days when you could just choose any random hearing aid off the shelf and call it a day? Well, not anymore. With the multitude of options available, picking the perfect hearing aid can make your mind spin. But fear not! There's a way to make this task less overwhelming.
Consult with an Audiologist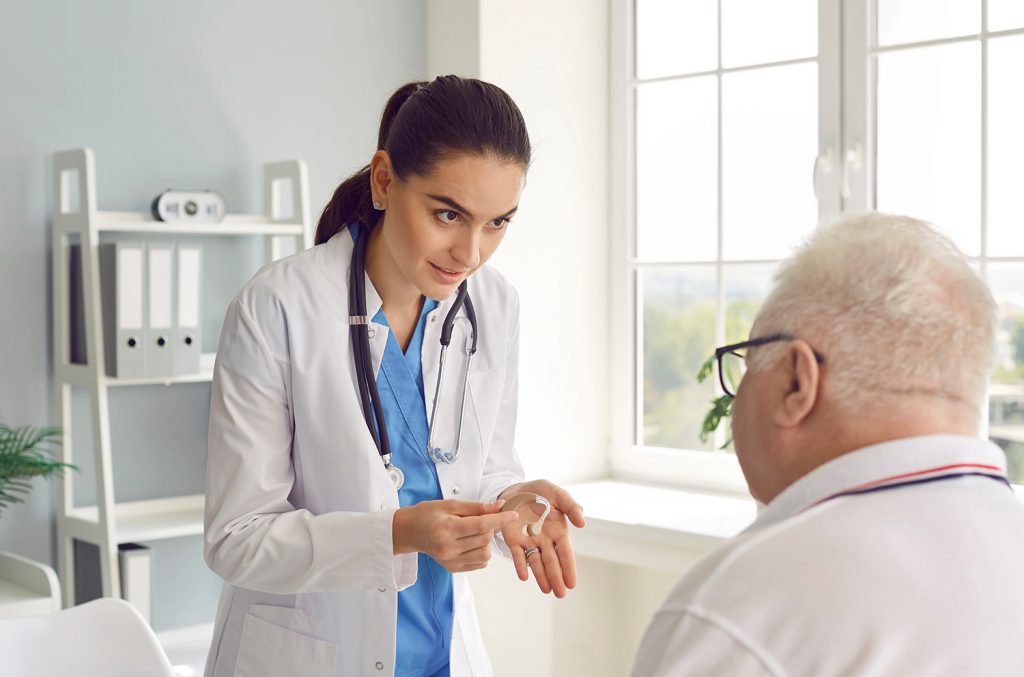 The first tip on our list is to consult with an audiologist. When you think you might have hearing loss, it's good to see a professional immediately. They'll help you understand your hearing dilemma and how it affects your daily life. They will ask you particular questions, but this isn't about being nosy; it's about finding the best solution for you.
Now, I know we all love surprises, but let's not make hearing loss one of them! It is best to educate yourself about your specific type and degree of hearing loss.
Before Your Visit: Think about your daily life:
Do you turn up the TV more than others?

Is talking on the phone hard?

Is it tough to hear when there's a lot of noise around?

Do you miss out on what's said in work meetings or group talks?

Is it hard to hear in big rooms or halls?
Consider Your Lifestyle
When it comes to choosing the right hearing aid, it's important to think about your lifestyle and daily activities.
Quiet Lifestyle: If you're someone who enjoys the tranquility of home, relishing in books, music, or TV, you might not need the most advanced hearing aid technology. But ensure you communicate any specific needs, like a passion for music, to your HHP.
Complex Lifestyle: Are you an active person, constantly on the go? Attending meetings, participating in social gatherings, or traveling frequently, a more sophisticated hearing aid might be necessary. It's important to list out all the scenarios where you face hearing challenges to get the best recommendation.
Whatever your lifestyle may be, it's essential to consider how your hearing aid will fit into your daily routine. So, before you make your final decision, take a moment to evaluate your lifestyle and choose a hearing aid that can keep up with your daily adventures. 
Two Ears, Two Aids?
If you don't have hearing loss in just one ear, you probably need two hearing aids. We have two ears for many reasons, like figuring out where sounds come from, keeping balance, and understanding different sounds. 
If both your ears have hearing loss, but you only get one hearing aid, you'll miss out on important sound cues. Both ears working together help your brain understand sounds better, especially in noisy places. This is because of something known as the 'head shadow effect'. 
Sounds reach one ear slightly before the other. Even though this time gap is very short, our brain uses it to figure out where the sound is coming from. These days, most hearing aids use wireless technology to 'talk' to each other, so having two hearing aids will enable your brain to work out where the sound is coming from and help it interpret speech in complex listening environments.
Health Considerations
Your overall health and physical abilities can influence your hearing aid choice. If you have conditions like arthritis or vision challenges, certain hearing aids with easy-to-use features might be more suitable. Similarly, if you have specific ear-related medical conditions, it can dictate the type of hearing aid that's best for you.
Improve the Quality of your Life
Your hearing journey is deeply personal, and understanding the subtleties of your lifestyle and needs is the first step. With this info and help from professionals, you can find a hearing aid that makes your life better. It's all about hearing well and enjoying life more.