Embarking on a trip, whether it's a short weekend getaway or an extended international adventure, is always exciting. However, for those who rely on hearing aids, travel can come with its own set of challenges. 
But fear not! With the right preparation and a proactive approach, you can ensure that your travels are as smooth and enjoyable as possible. Here's a guide to help you travel the world with your hearing aids.
Pre-Trip Planning
Research Your Destination:

Familiarize yourself with the places you'll be visiting. Knowing the environment can help you anticipate and prepare for potential auditory challenges.

Accommodation Checks:

When booking accommodations, inquire about facilities for those with hearing impairments. Many modern establishments offer amenities like captioned TVs or specialized alarm systems.
 Packing the Essentials
Spare Supplies:

Always pack extra batteries or chargers. It's better to have more than you think you'll need.

Maintenance Kit:

Include tools for cleaning and maintaining your hearing aids. This ensures they remain functional throughout your trip.

Backup Plan:

Consider bringing a spare pair of hearing aids. They can be a lifesaver in case of unexpected malfunctions.
Effective Communication
Be Open:

Inform those you're travelling with about your hearing condition. Offer them simple tips on how to communicate effectively with you, such as facing you when speaking or ensuring they have your attention before starting a conversation. 

Use Technology:

Apps like Google Translate can be invaluable in countries where you don't speak the language. Moreover, consider downloading maps for offline use, especially if you're unsure about internet connectivity.
 Air Travel Tips
Security Protocols:

While passing through security checks, keep your hearing aids on. If they cause an alarm, simply inform the security staff. 

Flight Communication:

Notify the flight crew about your hearing aids. They can then ensure you receive any essential information directly.
 Exploring with Confidence
Stay Aware:

In new or crowded places, be extra vigilant. You might not always catch auditory cues, so rely on visual ones.

Quiet Corners:

When choosing places to dine or relax, opt for quieter settings. This not only makes communication easier but also lets your hearing aids work more efficiently.
Advocate for Your Needs
It's essential to communicate your needs. If you're on a group tour, inform the guide about your hearing condition. If you're attending an event, inquire about hearing-assistive technologies or seating arrangements that might benefit you.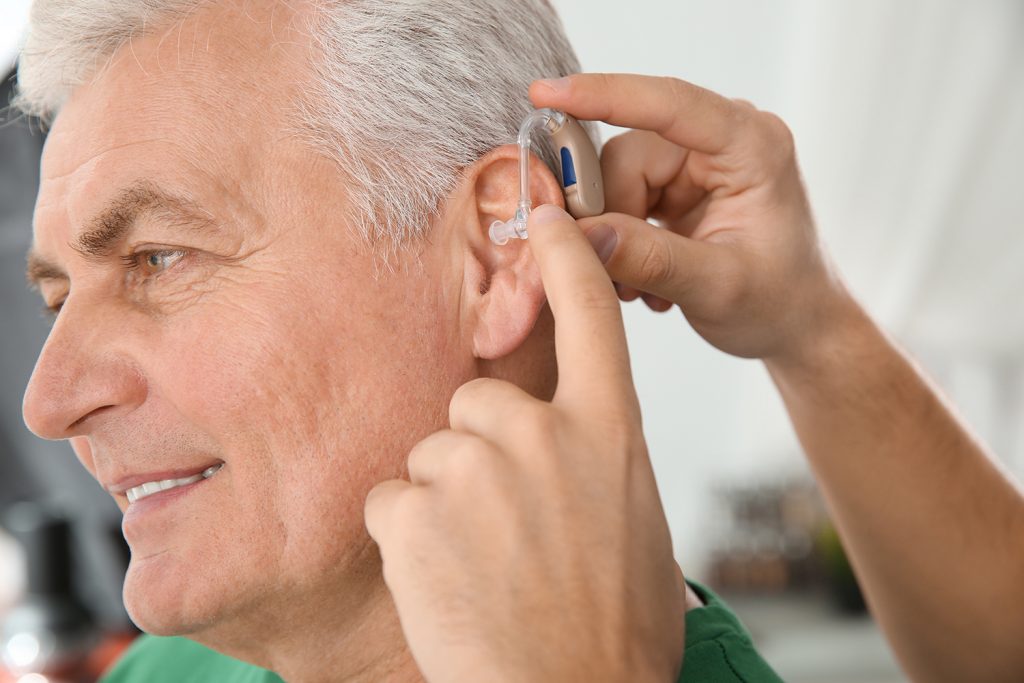 Embrace the Experience
While traveling with hearing aids may require additional considerations, it shouldn't diminish the joy of exploration. Every challenge is an opportunity to learn and adapt, making you a more resilient and resourceful traveler.
In essence, with a mix of preparation and adaptability, travelling with hearing aids can be effortless. The world is vast, filled with sounds and experiences waiting for you. So, gear up, set out, and let your hearing aids be the bridge to a world of adventures.