So, you've got your new hearing aids. Unlike glasses, which you might just pop on and see clearly, hearing aids take a bit of getting used to. But with a bit of patience and plenty of practice, you'll be on your way to a clearer hearing in no time.
Practice Makes Perfect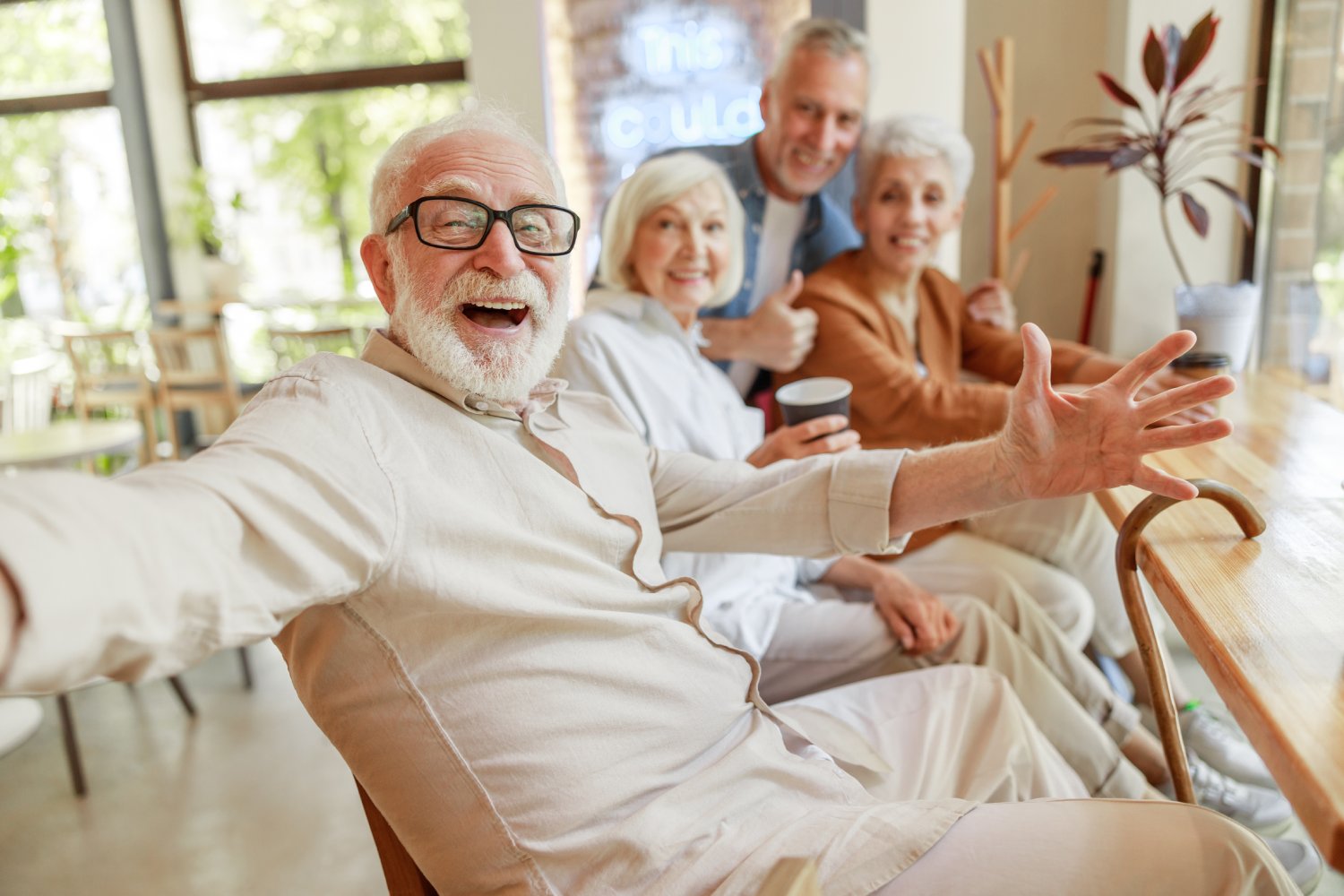 Now that you've got your new hearing aids, the next step is to get comfortable wearing them. This can be done by establishing good habits early on, which will benefit you in the long run.
Getting the Fit Right: Before anything else, make sure you're comfortable. If you're struggling, don't stress. Practicing putting in your hearing aids is an important first step. It is a good idea to work on putting in your hearing aids on your own, possibly in front of a mirror, until you feel confident enough to do it in all kinds of situations.
Knowing Left from Right: It sounds simple, but it's extremely important. Each hearing aid is tailored for a specific ear. Look out for color codes: red for the right and blue for the left. If they don't fit quite right, you might have them switched.
Wearing Them Daily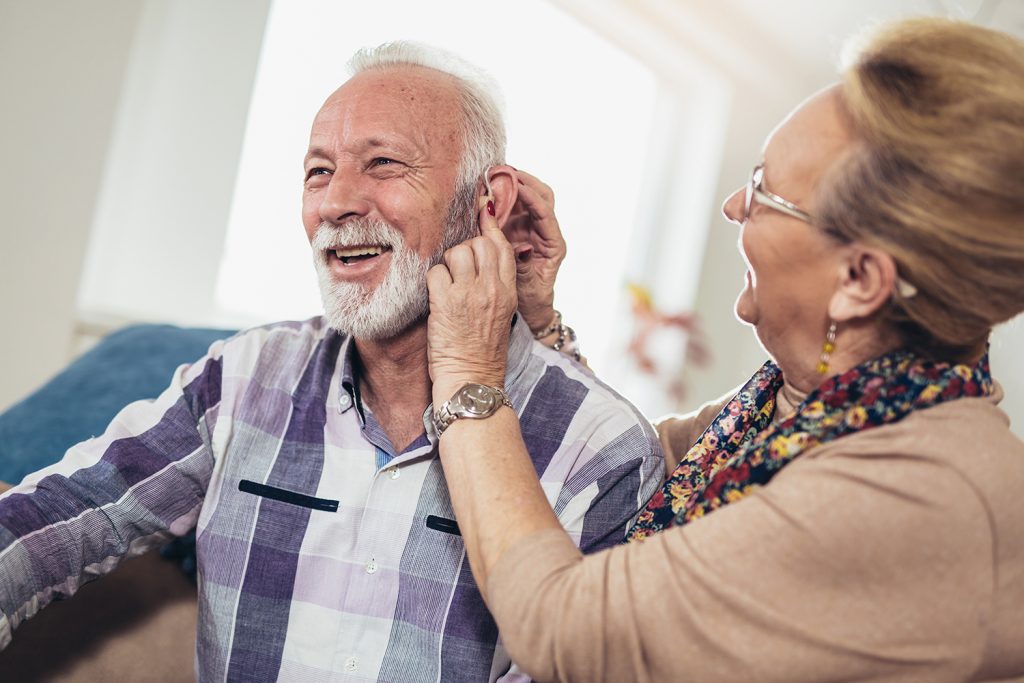 Think of your hearing aids as a new pair of shoes. At first, they might feel a bit odd, but the more you wear them, the comfier they get. Aim to wear your hearing aids as much as possible:
Start Slow: On the first day, wear them for a few hours at home. Maybe while you're watching a movie or chatting with a friend. Enjoy the little sounds, like the birds chirping outside.
Increase Gradually: Each day, try to wear them a bit longer. And if something doesn't sound right or feels uncomfortable, write it down. These notes will be super helpful when you chat with your hearing specialist.
The more you wear your hearing aids, the better you will become at hearing sounds you didn't even realize you had missed. 
Dealing with noise and hearing aids
Wearing hearing aids takes some getting used to, especially in noisy environments. So, take small steps: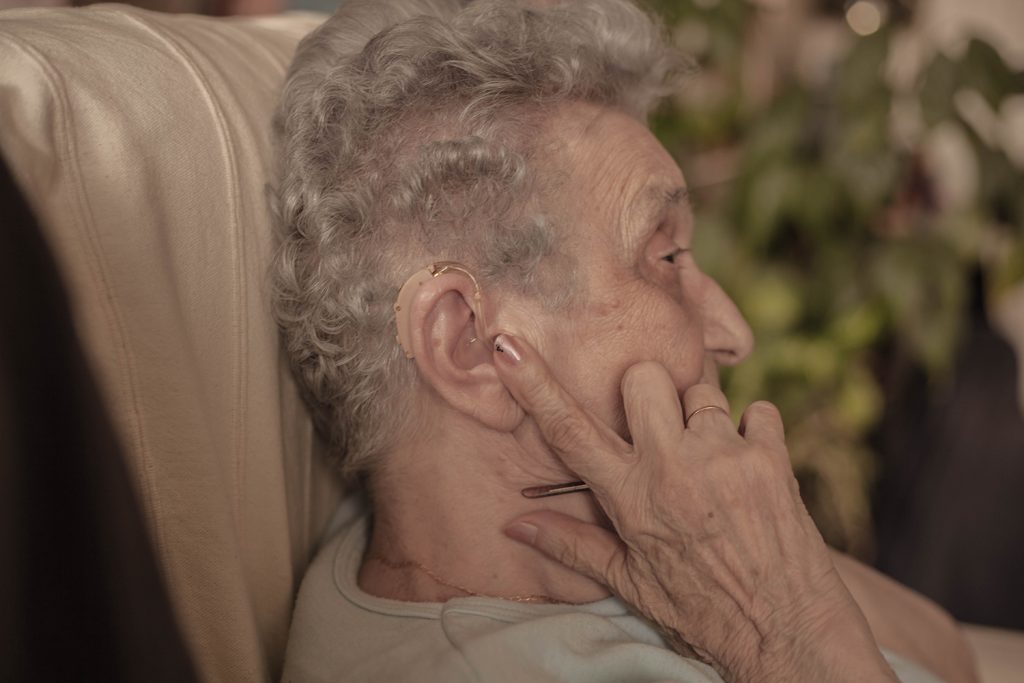 Home First: Get used to the sounds at home. Yes, that clock does tick loudly, and the kettle? It's noisier than you remembered.
Step Outside: Once you're comfortable, venture out. But remember, noisy places can be challenging, even for those with perfect hearing. So don't worry about it! Your hearing aids are there to help, but give your brain some time to adjust and filter out the background noise. Also, give your brain the best chance to relearn how to hear well by trying out different features in different environments.
There may be days when it feels like you're not making any progress – that's completely normal! Each person's path to improved hearing is unique. As long as you're sticking to the plan and working towards wearing your hearing aid more often, you'll start to notice improvements in no time.