A hearing aid's ability to improve auditory experiences is one of its most valuable features. However, like all devices, they require periodic maintenance. Using this guide, you will learn how to manage wax and moisture in your hearing aids to keep them in good working condition.
Wax Management
When wearing hearing aids, it's common to notice more earwax. Earmolds, in particular, can trap wax, emphasizing the need for daily cleaning. It's best to steer clear of cotton buds, as they can push wax deeper, leading to discomfort and potential auditory challenges. 
Instead, gently wipe away wax on earmolds, ensure sound bores are unblocked, and cleanse any leftover wax at the entrance of the ear canal with a damp cloth.
Wax Filters
In terms of wax, the filters or wax guards in hearing aids can vary by brand. It's important to replace these filters periodically. 
To change the wax filter safely, follow these steps:
Get the container with spare wax filters and open it (this could be a rectangular or circular holder). Find the individual wax filter sticks and then remove one. There will be a white (depending on your wax filter colour) tip on one end – this is the new wax filter. The other end of the stick will have a small point on it.
Locate the earpiece of your hearing aid and find the white (or other colour) tip – this is your wax filter/guard – on the sound bore. Using the pointed end of the wax stick, insert this into the white piece on the hearing aid earpiece – you won't need to use much force. Pull it back out and the old wax filter should come straight off.
Now turn your wax stick around and line the new (clean) wax filter up with the now empty sound bore. Push the new wax filter into the sound bore gently and pull out the wax stick. The new wax filter will now be in place in your earpiece. Dispose of the used wax stick.
Ear Dome Maintenance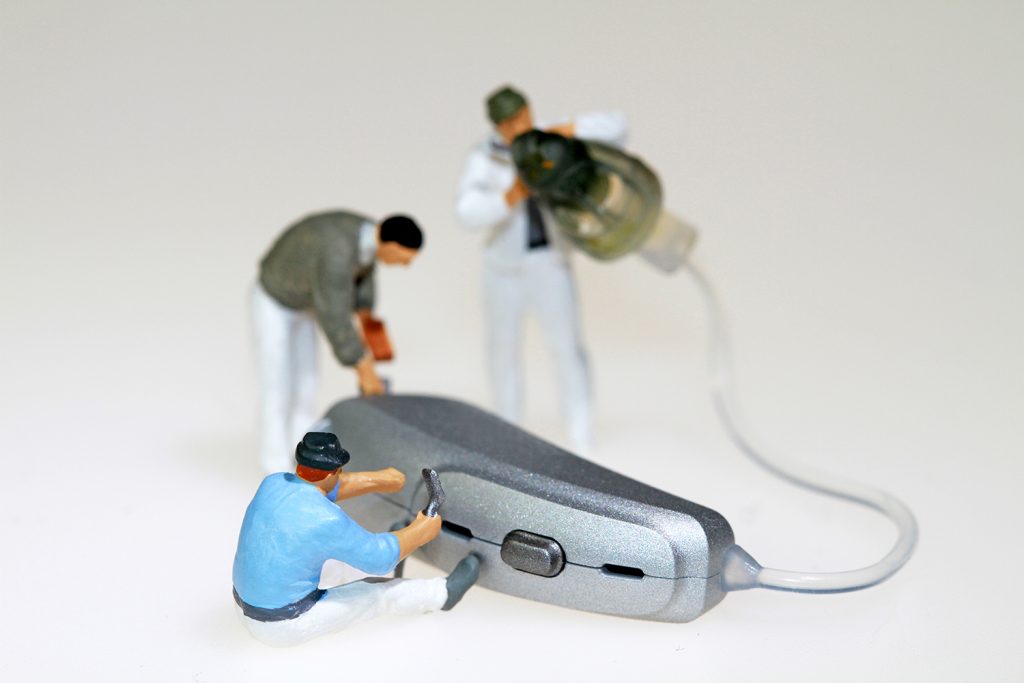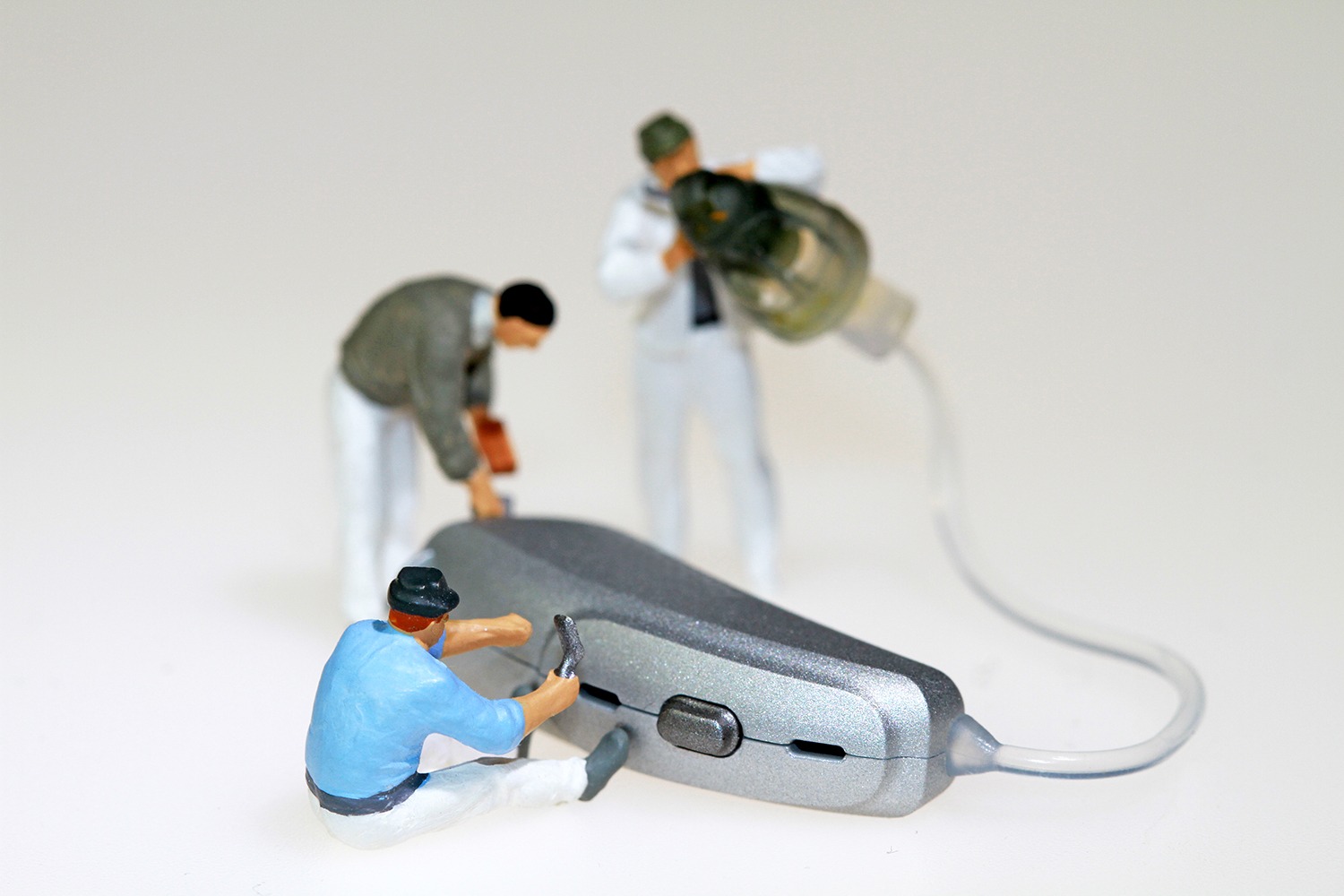 Ear domes, those soft rubber components at the ends of tubes, also require occasional swapping out. 
To change the dome safely, follow these steps:
Hold the thin tube firmly and get your finger underneath the dome to gently remove it from over the receiver. It should come off easily.
Dispose of the old dome and get a new dome from your maintenance kit. Identify the hole on the inside of the new dome and line it up with the receiver.
Once you've lined up the dome hole with the receiver, gently push or twist the dome on to the receiver, ensuring the fit is tight. Push your thumb firmly on the end of the dome, once it's situated over the receiver. This helps push the dome on as far as it can possibly go.
To ensure the dome is on properly, pull backwards on the dome, making sure it's tightly in place and not moving.
It is not necessary to change wax filters and domes on a daily basis, but they should be cleaned as part of your daily hearing aid maintenance.
Protecting Your Hearing Aids
It is imperative that you protect your hearing aids from moisture. Even if they come with moisture-resistant features, they're not entirely immune to sweat, body oils, or atmospheric humidity. 
Excess moisture, particularly in the battery compartment, can lead to corrosion. In order to guarantee longevity, it is wise to invest in a dehumidifier.
Moisture Management
Accidents happen and If your hearing aids get soaked, recovery is often possible. 
You can dry your hearing aid by following these steps:
Turn off your hearing aids and remove the batteries (if you use disposable batteries). Dispose of wet batteries.
Put your hearing aids in the Hearing Aid Dry Kit (dehumidifier) if you have one.
If you don't have a dehumidifier put your hearing aids on newspaper to air-dry for 24 hours.
Put your hearing aids in with uncooked rice or silica gel sachets in a plastic container and close the lid. Leave for 24 hours.
However, avoid any quick fixes like using ovens or microwaves. If, after drying, they still aren't functional, a trip to the Hearing Clinic is a must.